Everyday we hear from people calling about bed bug issues. Most of the time they want to know about heat treating for bed bugs which we are happy to explain. I wanted to take a moment to write a post about this process and why it's so much more effective then other types of treatment for bed bugs.
Bed bugs have been studied excessively. Major universities and government agencies such as the CDC have done numerous studies on these pests. These studies include treatment methods and processes which is what we are going to discuss here.
Bed bugs can be treated in a number of way's. I'm going to list these types of treatments and then discuss the pro's and the con's to each.
Heat Treatment Services
Chemical Treatment Services
Freezing Treatment Services
Steam Treatment Services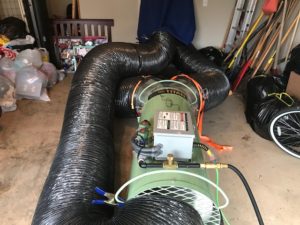 Obviously most people hear about chemical and heat treatment services as these are the most popular. Both work but one works exceptionally well and quick and the other requires usually numerous treatments. Heat if done properly and directions followed by the customers is highly effective. Success rates are 97% for our customers with only 3% needing further services. These 3% can usually be associated with improper preparation and not following directions. Chemical services require multiple treatments and a rotation of products used to reduce resistance to pesticides.
You can count on EnviroTech Exterminating for all your pest control services needs. Serving Broken Arrow, Tulsa, Jenks, Bixby and Coweta metro areas. Call us today at (918)282-7621 to get started. Visit us at Bed Bug Heat Treatment today!