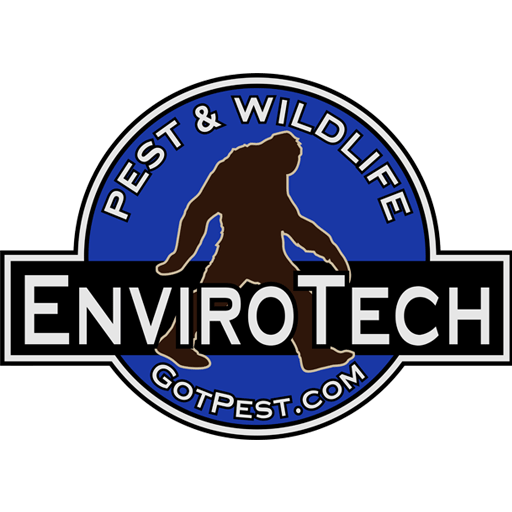 Pest Control Services are an essential service as they protect the public health. Keeping our customers safe from pests also requires us as service providers to do our part to keep customers safe from the virus Covid-19. In an effort to reduce spread and keep our customers and operators healthy we are currently practicing social distancing. With this we are wearing protective gloves and gear while providing our services.
Entry currently into homes is limited to only extreme needs based treatment. The vast majority of our pest control customers don't need interior services but do need the exterior perimeter treated. Once proper protective equipment supplies is available then entry into more homes will be possible. Regardless of the pest issue you are having, EnviroTech cares about you staying healthy. We will work to resolve any pest problems while keeping what's most important safe. Our exterminator services can be provided with little to no human contact.
If you are in the Broken Arrow or Tulsa metro and in need of pest services while going through this pandemic, please keep our services in mind. You can reach us at (918)282-7621 to discuss pest control services or to schedule an appointment. Be safe, Stay Healthy!
Need Pest Control Services in Broken Arrow, Bixby or Jenks, Oklahoma? Spring 2014 Pest Control Specials for EnviroTech Exterminating.
With Spring just around the corner EnviroTech Exterminating is offering a number of Special Pest Control Discounts. These discounts are valid for 2014 and include special pricing on Termite Treatment or Control Programs, General Pest Control Services, Senior Discounts on Services, Military Discounts on Services and Teacher Discounts.
Current offerings include 10% off Monthly Pest Control Service Plans for Seniors, Teachers and Military. This discount is good for 12 months from the Initial Pest Control Service.
Take $100.00 Off a Termite Treatment
Take 10% off Initial Pest Control Service
Free Termite Control Estimates – Valid in Metro Tulsa Area.
These offers are not to be combined with other offers
Valid on Initial Service Only
To learn more visit our Pest Control website today or call (918) 282-7621 to schedule your service.
EnviroTech Exterminating Broken Arrow, Oklahoma
EnviroTech Exterminating offers mosquito control services in broken arrow, Oklahoma and the surrounding Tulsa metro area. Our professional exterminators will inspect your property for any issues that could be hot beds of mosquitoes and mosquito breeding then provide services to help reduce these pests. West Nile Virus is known to spread from the mosquito and reduction in these pests helps minimize the chances or spread of this virus.
Although mosquitoes cannot be eliminated the program is designed to reduce numbers and minimize the health hazards these pests present. It's hard enough to go BBQ in the back yard when huge numbers of mosquitoes are present. Get your yard back by calling today.
EnviroTech offers Mosquito Control Services in Broken Arrow, Tulsa, Jenks, Bixby and the surrounding metro area. Our pest control services are safe for your pets and family in that the utmost care is given during applications. For more on a Mosquito Control Program contact EnviroTech Exterminating today.
EnviroTech Exterminating: Broken Arrow, Oklahoma. Got Pests? Call (918) 282-7621.