At EnviroTech we understand bed bugs can be a serious nightmare. Our heat treatment services can end the nightmare. Heat Treatment Services Guaranteed* and available in Tulsa, Broken Arrow, Jenks and Bixby metro areas.
Broken Arrow, Jenks, Bixby, Tulsa Bed Bug Treatment Services. Heat with Chemical Treatment Options and Guaranteed Results
Save $150.00 on Initial Bed Bug Service. Call (918) 282-7621 Today!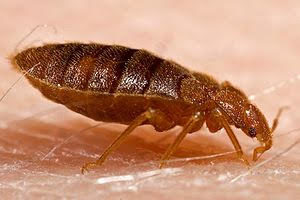 Bed bugs are quickly becoming one of the top pest problems in the Tulsa, Broken Arrow metro area. These pests are tough to control but not tough enough for our bedbug treatment services. With heat, bed bugs are eradicated at all stages of their life cycle. This is important because bed bug eggs can be hidden where chemicals cannot go. A heat treatment is safer for the family and university studies show heat to be the most effective means of eradication of bed bugs. Another fact, a heat treatment provides the quickest relief from bed bug pests. Combining heat with a chemical barrier provides the fast relief you desire and a protective residual in case you bring another bed bug home.
Chemical treatments alone cannot provide the quick relief from these pests and may require ongoing services. You may have to vacate the home multiple times if heat is not used. Heat is the superior treatment when compared to all other types of treatment
Why You Need a EnviroTech Professional Treatment…
1) These pests will quickly make life miserable and the infestation will only get worse if not properly treated
2) Bedbugs are not seasonal pests, they won't just go away
3) Bed bugs will never leave unless exterminated
4) Most self treatments fail and only end up costing you more money in the end
5) Our direct injection heat process eliminates bedbugs
How Did I Get Bed Bugs…
Bed Bugs are spread by people, live by people, feed on people. These parasitic pests migrate in homes from room to room following carbon dioxide. If you move to a different room they will follow.
Bed bugs can be picked up at places that people visit. These places can be hotels, laundry mats, a movie theater, virtually any place people go. People can bring them home from garage sales, buying used furniture, even from school.
To beat bed bugs you must reduce and/or eliminate any chances of reintroducing these pests into your home. If you know people with bedbugs keeping them out of your home is the first step.
Important Things to Know
Bedbugs reproduce quickly
Bed bugs hide in clutter
Bed bugs hitchhike from place to place on people and in people's belongings.
Each adult female bedbug lay's 2-5 eggs per day and up to 500 in her lifetime.
Bedbugs detect carbon dioxide so they easily migrate from room to room searching for a host.
These blood sucking insects will follow you around the home like a mosquito only they can't fly.
Bedbugs prefer to be as close to their human host as possible
Bed bugs will drop from ceilings, hide in cracks and crevices, seams of mattresses, box springs
Bed Bugs are nocturnal and more active at night
ADVICE: DO NOT bring home used beds or furniture without first inspecting. If you do, you may find yourself needing a bed bug treatment. Used mattresses, boxsprings are high risk. We have treated many homes where bedbugs were introduced by a used sofa, chair or mattress. Be very careful what you bring into the home. If you see spotting on furniture that you're considering buying, think twice. If you know somebody with bedbugs, spending time with them will likely lead to another bed bug infestation. These insects are incredibly easy to spread. Just walking into an infested home can be enough to pick up the tacky eggs of bedbugs.
EnviroTech Offers a Variety of Treatment Options
Heat/Chemical
Heat/Green Chemical
Chemical Residuals
Affordable Follow-Up
Flexible Service
Monthly Service Plans – Post Treatment
EnviroTech Heat Treatment = Guaranteed Results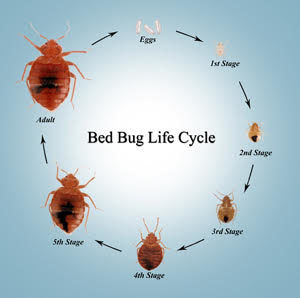 Tulsa, Broken Arrow, Jenks and Bixby have been hit hard by the recent rise in Bed Bugs. It seems like you hear about bedbugs everywhere. We see stories on the news, in the paper, online and on social media. Places like libraries, hotels, apartments, schools are at high risk. We often see beds, couches, furniture infested with bedbugs sitting out at curbs. You may even know somebody that has bed bugs or perhaps had a bed bug treatment performed.
Bed bugs are quickly spreading and becoming a top priority pest in Oklahoma. The good news, bed bugs can be defeated!
EnviroTech Exterminating has successfully eradicated bed bugs throughout the metro area. Our bed bug heat treatment service is a bed bugs worst nightmare.
Prior to your service, we recommended you follow a bed bug plan to prepare for the bed bug treatment. A successful service can only be done with proper preparation. Anybody that tells you not to prep the home is misleading you. Below is a list of to do's. Remember, bed bugs hide in clutter…
How to Prepare for Your Bed Bug Treatment Visit
Bed bugs are tough to control. They hide in many places including beds, box springs, closets, furniture, behind pictures, in tiny cracks in the wall. Your pest control professional needs your help and cooperation. A clutter free and clean environment is a necessity.
Before technicians can treat your home, you must prepare your home for service. For a bedbug preparation sheet please call (918) 282-7621. We will be happy to provide you one.
Strip Beds
Remove all sheets, blankets, mattress covers, pillowcases, etc. from your beds and wash then use a hot dry cycle. We recommend two dry cycles in a row to get the right length of time needed to kill eggs and adult bedbugs that could be in the sheets. When done fold and place items in plastic garbage bags. Try not to fold and leave them exposed to the furniture as all it takes is one bed bug to crawl in the items and a re-infestation could occur.
Remove Clutter From Bedrooms and Hall Closets
Your closets must be empty if doing a chemical treatment and tidy for a heat treatment. Empty dresser drawers and nightstand drawers. Take everything out of nightstands and other furniture near the beds. Remove clothing, toys, boxes, etc from bedroom floors. Many of these items cannot be chemically treated. Place items in 50-gallon plastic trash bags so you can remove them from the room. These items will need to be cleaned and disinfected. The Exterminator or pest control operator needs easy access to these areas for successful treatment. If you're serious about exterminating bed bugs don't skip these steps.
Wash ALL clothing, towels and linens
This means everything… and place the clean items inside plastic storage bins or plastic garbage bags. Don't let these items sit on the bed or couch while folding. The best place to store them is in black plastic trash bags until after treatment. The garage or back patio could be used to store items bagged. Skipping this step could mean potential trouble later. It could mean another bed bug treatment is necessary.
Vacuum
Vacuum floors, furniture, and inside closets, dresser drawers, and bed stands. Also, vacuum mattresses and box springs. Dispose of the vacuum bag, do not leave bag in the home. Bed bug nymphs and eggs may be present in the bag of the vacuum. It would also be wise to clean the vacuum and disinfect it after use. If the vacuum comes apart feel free to do so and leave for the heat treatment. It's always a good idea to have the carpets professionally steam cleaned after the service.
Provide Access for Pest Control Technician
Make sure the pest control technician has easy access to all closets and rooms. If possible, move bedroom and household furniture away from walls so there is a 3-foot space between the furniture and walls. It is also highly recommended that all wall light switch and electrical outlet covers be taken off so the wall sockets can be treated.
Other Things
No People, Pets or Animals can be in the home during the service. Bed Bug Encasements are necessary and is the homeowner, customer or tenants responsibility. Bed Bug encasements are available at most larger department stores that sell bedding. Don't waste money on plastic covers, you need the fabric encasements that are machine washable and say Bed Bug Certified on the label.
Guaranteed Results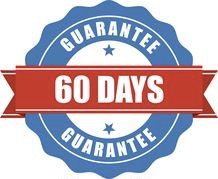 EnviroTech Exterminating guarantees our heat treatment services for 60 day's post treatment. It's your hard earned money, make sure you pick a company that stands behind their services.  With an EnviroTech Heat Treatment program you can rest assured we will take care of the problem. Our success rate is among the highest in the industry.
 Don't Take A Risk With No Guarantee!
Call EnviroTech Exterminating at (918) 282-7621 for a confidential bed bug consultation.
Resources: