EnviroTech's Pigeon and Bird Control Services are available for commercial and residential properties in the Tulsa and the local metro area.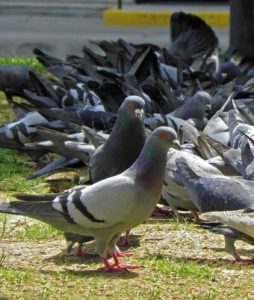 The metro Broken Arrow, Jenks, Tulsa and Bixby area is filled with feral pigeons, starlings and sparrows. Most people do not realize how much of a nuisance these birds really are. In controlled populations, they can be a good thing, but when they go uncontrolled these bird pests can be very destructive. These pest birds leave droppings on sidewalks and can be a nuisance as well as a safety hazard. They carry diseases, mites and ticks. Our goal is to help in the removal and control of pigeons and other nuisance birds such as sparrows and starlings. EnviroTech Exterminating offers bird control programs to fit a wide variety of needs. Thousands of local businesses, manufacturing facilities and properties deal with bird problems each and every day of the year.
For severe pigeon problems, population control may be necessary. For most pigeon problems a variety of control methods may be necessary. EnviroTech can best help build the right program to help your unique circumstance. If left uncontrolled pigeon, starling and sparrow problems will grow and become bigger problems. Their feces, droppings deface and accelerate the deterioration of buildings and increase the cost of maintenance, upkeep. These birds are known to spread disease through their droppings. They contaminate large quantities of food destined for human or livestock consumption.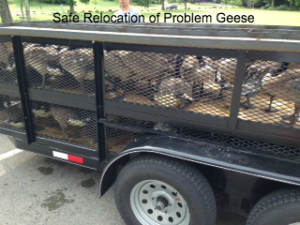 EnviroTech's Pigeon, Starling and Sparrow Control Services are available for commercial and residential properties in the Broken Arrow, Bixby, Jenks, Tulsa and the local metro area. This program is custom designed for each and every customer. If you are dealing with a bird problem in a sensitive environment, had food product contaminated or raw product destroyed because of a pigeon or other nuisance bird, we can help. First, we will examine the issue and provide a written estimate for any exclusion work necessary and then give our recommendations as to trapping or reduction work that may be needed. We are also properly licensed to provide services removing problem geese and with egg manipulation.
Feel Free to contact us for an estimate at (918) 282-7621.
Just about every type of property could be invaded by feral pigeons, blackbirds, starlings or other bird pests like sparrows.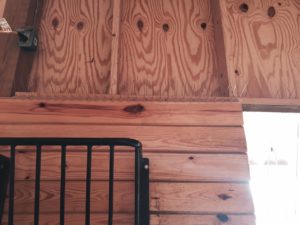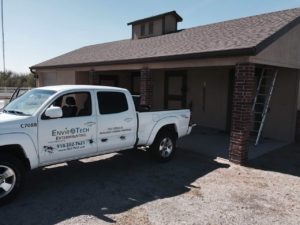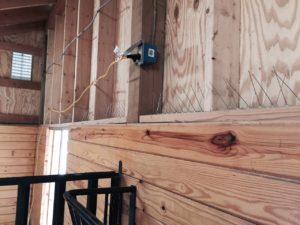 Birds and Pigeons causing you trouble?
Bird, Pigeon infestation can cause health problems if the problem is not taken care of. Contact EnviroTech about Nuisance Wildlife Animal Removal Services at (918) 282-7621.