EnviroTech's Pigeon Control Services are available for Commercial, Industrial and Residential Properties in the local Tulsa, Broken Arrow, Jenks and Bixby metro area. We Specialize in Industrial Parks
Pest Bird and Pigeon Control Services in Broken Arrow, Tulsa, Jenks, Bixby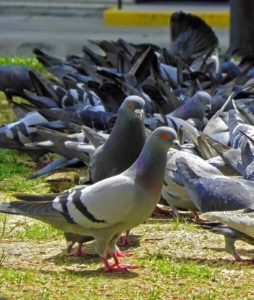 Most people don't fully realize how much of a nuisance problem pigeons really are. Sure these pest birds look all sweet and cute but the damage these birds can create is massive. In controlled populations they seem fairly harmless but when they go uncontrolled these bird pests are highly destructive. The droppings from pigeons do present an aesthetic problem for sidewalks, parks and buildings, it's visually disgusting but this is just the visual aspect of what pigeons do. There is so much more to the story than meets the eye. The droppings of pigeons are highly acidic and cause corrosion on bridges, buildings, stadiums and rooftops. This corrosive feces is a huge issue. I will try to explain why on this page.
The airline industry alone spends over $1.2 Billion each year fighting pest birds and these birds cause over $600 Million a year in damages to airplanes. You wouldn't want to board a flight leaving a runway dealing with a pigeon or geese infestation would you? These birds become small chunks of flesh and bones and can easily take a planes windshield out. Pigeons are often called Rats of the sky. This name suits them well as pigeons are known to carry more disease than even the dirtiest of rats.
Pigeons are known to carry over 60 diseases which is about double what rodent pests carry. Think about all the different ways disease can spread due to pests birds. The droppings are the biggest issue but pigeons also carry mites, ticks and have been associated with spreading bed bugs. Hotel's or high rise buildings are at high risk of mite, tick and bed bug problems from pigeons roosting on the tops of the buildings. These pest bugs can can make way into the ventilation systems and create a real mess. Another really gross fact about pigeon pests, each one creates over 24 pounds of feces droppings in a year. Imagine the feces a flock of 100 or 200 can leave on a building they roost on or in. Thats a huge amount of pigeon feces contamination.
National News Cases Due to Pigeon Infestations
Case 1:  Pigeons have caused the destruction and decay of bridges. You may remember massive reports back in 2007 on national news about a bridge collapse in Minnesota. This bridge on highway I35w had excessive corrosion that caused the plate to bend, warp and bolts to corrode. Pigeon feces was all over this bridge and it's highly corrosive. In the bridge collapse 98 people were hurt and hospitalized, 22 were children, 13 people died.
Case 2:  Another big news moment happened in 2008-2009 when Peanut Butter of America Corp had a food-borne illness case where 714 people became sick and 9 people died. This company ended up bankrupt and it's head executive got 28 years in prison over the issue. Pigeons were infesting the roof of the facility and rain was pushing the fecal matter into the building which in turn created a salmonella outbreak. All this could have been avoided had the company done something about the pigeon problem.
These two cases are just a small sample of the hundreds of cases each year. Imagine how many are on local news networks. This is not the type of publicity any business needs or wants. Pigeons are a problem for every industry and every type of structure. Some examples: government buildings, NFL stadiums, baseball stadiums, parking garages, food storage facilities, hospitals, universities, industrial parks, manufacturing facilities, the list goes on and on. Destruction of property and food borne illness are only some problems. Some of the disease spread by pigeon feces is E. coli,  Histoplasmosis Lung Disease, Candidiasis and Ocular Histoplasmosis which is a serious disease that can cause blindness in humans. These are all serious diseases that you cannot completely prevent but you can take measures to reduce the chances.
EnviroTech Can Help
*****Oklahoma farmers all across the state loose millions of dollars in destroyed crops due to these pests. So much money is lost each and every year because of crops being fed on by pigeons and other pest birds, even grain facilities deal with these birds. Silo's, grain storage facilities have at times been ordered to shut down sometimes for up to 30 day's due to contamination. I can't think of many companies that can afford being shut down for a month. Pigeons don't only create a mess, they create billions of dollars in damages to food would wide.
Our goal is to help in the removal and control of pigeons and other nuisance birds such as sparrows and starlings. EnviroTech Exterminating offers pigeon control and nuisance bird control programs to fit a wide variety of needs. We are one of the few local companies that deal with pigeon issues. Thousands of local businesses, manufacturing facilities and properties managers deal with bird problems each and every day of the year.
For most pigeon problems a variety of control methods are available. EnviroTech can help inspect, plan and implement a program to help your unique circumstance. If left uncontrolled pigeon, starling and sparrow problems will grow and become an even bigger problem. Don't end up on the national or local news because you failed to do something about this problem. The money lost due to pigeon feces, droppings defacing and accelerating the deterioration of buildings and increasing the cost of maintenance should be enough, let alone the possibilities of the health hazards.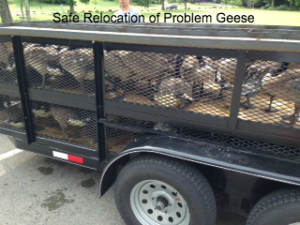 EnviroTech's Pigeon, Starling and Sparrow Control Services are available for industrial, commercial and residential properties all over the Broken Arrow, Bixby, Jenks, Tulsa metro area. This program is custom designed for each and every customer as every pest bird infestation is different. If you are dealing with a bird problem in a sensitive environment, had food product contaminated or raw product destroyed because of a pigeons or other nuisance bird problems, we can help.
EnviroTech can examine the issue and provide a written estimate for any work necessary giving our recommendations as to what methods, devices may be needed. It may require trapping or exclusion work, netting or other deterrents. EnviroTech is Avitrol Certified and can remove entire pest bird flocks safely with little to zero bird mortality. EnviroTech is properly licensed to provide services removing problem geese and egg manipulation to control urban geese problems.
Feel Free to contact us for an estimate at (918) 282-7621.
Just about every type of property could be invaded by feral pigeons, blackbirds, starlings or other bird pests like sparrows. We can help fix this.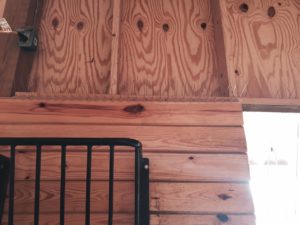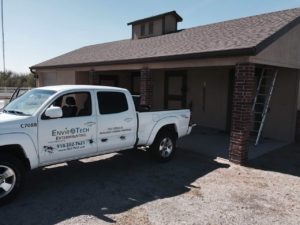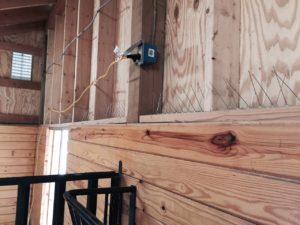 Birds and Pigeons causing you trouble?
Bird, Pigeon infestations can cause health problems if the problem is not properly removed. Contact EnviroTech about our Pigeon Control Removal Services at (918) 282-7621.