Bed Bug Treatment Broken Arrow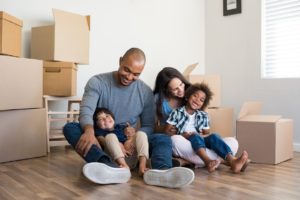 Over the weekend I was providing bed bug treatment services on a couple homes in the metro Broken Arrow area. While talking with the first client I was shocked to find out they had previously hired another exterminator company just five months prior. I enquired about all this because the level of infestation I was seeing looked as though it had been much older. I would have assumed we were looking at probably a 10-12 month long infestation. What I found out was shocking and very disturbing and now I'll share this story.
The home was highly infested with bedbugs. Just as I was getting prepared for the service I asked if he's ever had a heat treatment before, I ask this because I like to answer any questions a customer may have. I want all my customers to understand the process and service we are about to provide. This is when it got interesting. He stated yes, he paid a locally owned pest control company over $1500.00 for a heat treatment just five months ago on his 1400 square foot home. I then asked why he wasn't using the other company that provided the previous bed bug heat treatment service and he said they didn't provide any follow-up services, they found bed bugs just after the heat treatment and it didn't appear the service techs knew much about bed bugs. This of course disgusted me that a company could have taken $1500.00 from this family and then provided such poor quality of service with no option for any follow-up. Of course I will never name the company that did this but they have been around a long time here locally.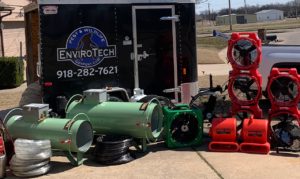 This then got me thinking about other bed bug treatments I have done where somebody provided a treatment prior to mine but failed to do a quality job. You see, a number of people have been jumping into the pest control industry over the last 1-3 years. Most have jumped in to treat bed bugs. Many have no prior pest control experience, no background in this field. They simply get in because they think they can make a quick buck! In doing so we are seeing a large number of jobs being done by people without the skills, knowledge or experience truly needed to deal with these pests properly. Some of these companies are not properly licensed, not insured but the deal sounds so good, people fall victim. Don't be a fooled, use a company that knows bed bugs, done this before and has the expertise, the background, the knowledge, tools, equipment to properly eradicate bed bugs. EnviroTech Exterminating offers all the above, we check all the boxes. If you have a Bed Bug problem call us today, Serving Broken Arrow, Tulsa, Bixby, Jenks and Coweta metro areas. Our Heat Treatment is second to none. Longer heat soaking times, higher success rates, better service, all part of the EnviroTech way.
Call EnviroTech Exterminating for all your pest control needs. Our Bed Bug Heat Treatment Services are guaranteed and provided with pride. We care and our work shows it. Call (918)282-7621 Today to schedule a service. We've been providing bed bug services in Broken Arrow for years. We appreciate our customers.