Rodent Pest Control Services
Rodent Pest Control Services by EnviroTech Exterminating
I wanted to take the time today to inform Coweta and Broken Arrow residents and businesses about our fall/winter rodent pest control promotion. Even though many pests are less active during the later fall and winter months, pests are still looking for warm homes to nest in. Our biggest pest problem for these months are with animals, particularly rodents. EnviroTech offer's a program designed to help stop these invading rodents and help control them. Our rodent services are designed to wipe out rodent mice so you don't experience the common problem's associated with these pests. EnviroTech also offer's programs designed for rats as well. Combining the two can give you the ultimate in rodent control protection.
From time to time we get the calls from the general public telling us that rats have eaten away at their vehicles wiring or invaded the home, business. I can tell you that one thing most people don't think about is their RV's. These get parked, left alone and are typically an after thought during winter months. Rodents can take advantage of this and invade leaving a huge mess in the camper. We highly recommend rodent control services for these vehicles. Another thing to consider is rodents are vectors of disease and have been the cause of millions of human deaths over the centuries. These little creatures look all cute but they transport fleas, viruses, bacteria and parasites known to cause harm to humans.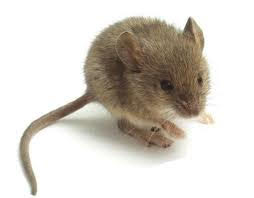 Why Choose EnviroTech
Locally/Family Owned and Operated
A+ BBB Rated
Experienced and Professional
Exceptional Care In Services For Safety
Our special promotion for the Fall/Winter season is $25.00 off our Rodent Control Services. Call us now at (918)282-7621 to get scheduled.
EnviroTech Exterminating, Pest Control and Wildlife Services. A local pest control company service the Broken Arrow and Coweta metro area.
Tags:
Broken Arrow
,
Control
,
Coweta
,
Mice
,
Pest
,
Rat
,
Rats
,
Rodent