Coweta Pest Control Services with EnviroTech Exterminating Owner, Billy Howard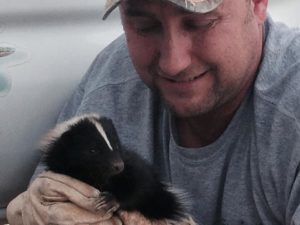 Have you ever needed pest control services but find your options limited because you live in Coweta, Oklahoma? It seems like most residents would always be forced to use the big names in the pest control industry from Tulsa. This can be a good thing or it can be a bad thing. It all depends on the work ethic of the technician sent out. Well, it doesn't have to be like that. I know we all want professional service, the job done with quality products and done right! These are the simple things that should come with any service from any company.
Lets talk about the other things that really matter. What about experience and knowing the products, the insects and proper identification? Insect life cycles, biology and reproductivity habits? How about knowing structures, being competent in how, why, where to treat? And most importantly, what about knowing your service provider can be trusted in your home? These are the areas that separate the average pest control technician from the professional. This is where EnviroTech exceeds expectations. You can rest assured with our services.
Anybody can claim they provide the best service, anybody can spray a pesticide with a B&G can. It doesn't mean they know the science behind what they are doing, know the labels, the mix ratios, the products and safely apply these products. It doesn't mean they do the job correctly with your safety in mind. After all, we are talking about protecting your home and family. You want somebody that's competent in all the above!
It's my belief that integrity still matters to most people. I also believe trust and respect go a long way in building any relationship. Coming from a biology background and spending my entire life around pest control, testing, mixing chemicals and providing termite treatments all the way back to the early 90's. You could say, I have the expertise and knowledge to do the job right. It is my drive to provide exceptional results with friendly service that make our service unique. Our Guarantee of performance that we back our work with results you can see. You can hire any pest control service to kill some bugs or you can hire a pest control professional to provide a Integrated Pest Management Plan for your home or business and always do the job right with your families safety in mind. Our goal is to provide the most efficient, effective pest control services in Coweta.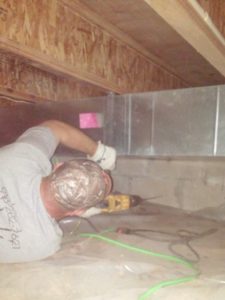 If you have a need for pest control services in Coweta, Ok please consider the services we offer. We specialize in green pest control services for those dealing with health issues, with young children or elderly family members. It's a safer yet effective alternative at controlling numerous household pests. Also remember termite season is starting. If you are in need of a termite inspection in Coweta or perhaps a free estimate for treatment, we can help. Better Service, Better Quality, Better Pest Control. Call (918) 282-7621 Today to get started.
EnviroTech Exterminating is a locally owned pest control exterminator.