EnviroTech services include Termite Control, Termite Treatment and Inspection Services. We would be happy to give you an inspection of your termite problem for free. We serve the Tulsa, Broken Arrow, Bixby and Jenks Areas.
Termite Infestation Levels
EnviroTech Exterminating Offers Termite Inspections, Termite Treatment and Termite Control Services.
For a FREE Termite Treatment Estimate, Call EnviroTech at (918) 282-7621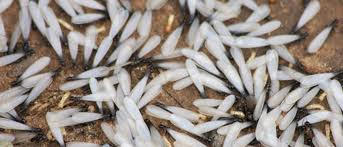 Our Service Areas
EnviroTech provides FREE Termite Estimates without trip-charges in the following local areas: Tulsa, Broken Arrow, Jenks, Bixby, Coweta, Haskell and other metro Tulsa areas. A phone quote is not accurate as the structure will need measured for the linear feet. If a Termite Inspection in needed a nominal fee will be charged for the inspection. If a report is needed regarding the inspection a fee is charged for the report to be completed and filed. We provide inspection reports for home buyers, realtors, mortgage companies and individuals considerings the purchase of a property.
Local Areas
Tulsa, Broken Arrow, Coweta, Jenks, Bixby.
EnviroTech services the local metro communities and we will provide a FREE Estimate for pest control services in most cases. Call EnviroTech at (918) 282-7621 for a Pest Control or Termite Treatment Estimate today. However, we cannot provide free termite control estimates in the outlying areas. We will be pleased to inspect your building and provide a price quote for termite control, but there will be an inspection fee.
Outlying Service Areas
Service is available but a minimal trip charge may be added for pest services. Muskogee, Beggs, Okmulgee, Fort Gibson, Henryetta and other cities within 50 miles of the Tulsa metro area or cities not defined in the Local Tulsa metro areas above.
Termite damage can cause unwanted problems to your home, property and family. Contact EnviroTech about our Termite Control and Termite Services at (918) 282-7621.