EnviroTech Offer's Termite Control, Termite Treatment and Inspection Services. It is Recommended for Homeowners to have a Yearly Inspection for Termites. Service Available in Tulsa, Broken Arrow, Bixby and Jenks Areas.
EnviroTech Exterminating Offers Termite Inspections, Termite Treatment and Termite Control Services.
Why Use EnviroTech Exterminating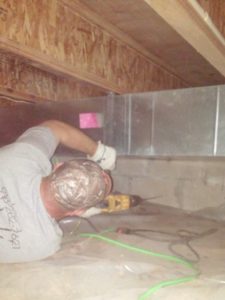 It's hard to find competent service these day's. We all want a good product, a fair, reasonable price and somebody competent to perform the job. This is why I truly believe EnviroTech Exterminating is the perfect choice for your pest control needs. Our termite treatment services are done with care. We have the experience, a tireless work ethic and are driven for success. These traits are what make our service the smart choice. No corners cut, No empty promises, just a quality job done right for you.  – Billy Howard, Owner-Operator
Professional and Competent Service
We Care About Our Customers
Competitive Pricing
Effective, Quality Products
Fast Service, No Hassle Quotes
A Visually Superior Finished Treatment
For a FREE Termite Treatment Estimate Call (918) 282-7621
Termite Treatment SALE!!! Services Starting at only $799.00*
Our Service Areas
EnviroTech provides FREE Termite Estimates without trip-charges in the following local areas: Tulsa, Broken Arrow, Jenks, Bixby, Coweta, Haskell and other metro Tulsa areas. A phone quote is not accurate as the structure will need measured for the linear feet. If a Termite Inspection in needed a nominal fee will be charged for the inspection. If a report is needed regarding the inspection a fee is charged for the report to be completed and filed. We provide inspection reports for home buyers, realtors, mortgage companies and individuals considerings the purchase of a property.
Local Areas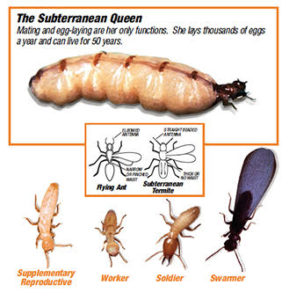 Tulsa, Broken Arrow, Coweta, Jenks, Bixby.
EnviroTech services the local metro communities and we will provide a FREE Estimate for pest control services in most cases. Call EnviroTech at (918) 282-7621 for a Pest Control or Termite Treatment Estimate today. We will be pleased to inspect your building and provide a price quote for termite control. We also offer real estate inspection services for wood destroying organisms. The Oklahoma ODAFF1, ODAFF2 and NPMA-33 Inspection reports.
Outlying Service Areas
Service is available but a minimal trip charge may be added for pest services. Muskogee, Beggs, Okmulgee, Fort Gibson, Henryetta and other cities within 50 miles of the Tulsa metro area or cities not defined in the Local Tulsa metro areas above.
Termite damage can cause unwanted problems to your home, property and family. Contact EnviroTech about our Termite Control and Termite Services at (918) 282-7621.