Our Pest Website is currently under redesign and is temporarily running in a stripped down mode. Please be patient as our new design will be awesome when finished!
Our Pest Control Professionals Provide Expert Exterminator Services You Can Trust
Locally Owned & Family Operated Pest Control Services
A+ Better Business Bureau BBB Rated and Top Google Rated
Professional Insect Pest Control, Termite and Nuisance Wildlife Pest Management Solutions
EnviroTech Offers a GREENER & Safer Approach to Integrated Pest Management (IPM) 
Nuisance Bird Control Including Pigeon, Sparrow, and Starling
Services Available in Broken Arrow, Bixby, Coweta, Jenks and Tulsa Metro Area
Safer Green Pest Control Options 
Structural and Urban Pest Control: Termites, Wasps, Rats, Mice, Rodents, Ants, Roaches, Spiders,  Black Widow Spiders, Brown Recluse Spiders, Mosquito Control, Commercial Pest Control, and Bed Bug Services

Bed Bug Heat Treatment Services
NO Long-Term Pest Control Contracts Required! 
Commercial and Residential Pest Services
ODAFF1, NPMA-33 Real Estate Inspection Services
Termite Inspection Services and Termite Treatment
TERMITE TREATMENT SALE!!! SERVICES STARTING AT ONLY $799.00*
TERMITE BAIT SYSTEM INSTALLATION STARTING AT ONLY $899.00*
Thanks for considering our services. At EnviroTech Exterminating we strive to provide our customers effective, safe and contract free pest control. Regardless of the pest, EnviroTech has the experience, uses the most effective tools and products available in the industry.
We can help with the following Pest Control Services;  Wildlife removal for bats, skunks, raccoon, opossum and other varmints. Mole and Gopher Services, Termite Inspections, Termite Treatment Services, Bed Bug Heat Treatment, Bed Bug Aprehend Services and Exterminator Programs.
EnviroTech Honors Our Vets! Additional Service Discounts 
Available For Military Personnel… Click and Print our Coupon.
We Defend Homes From Pest Of All Shapes & Sizes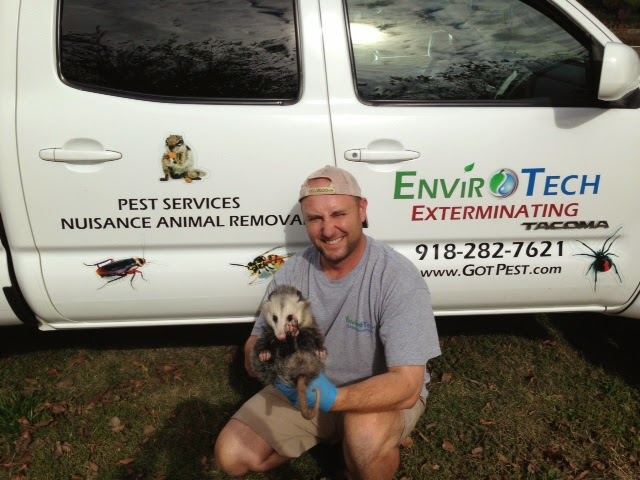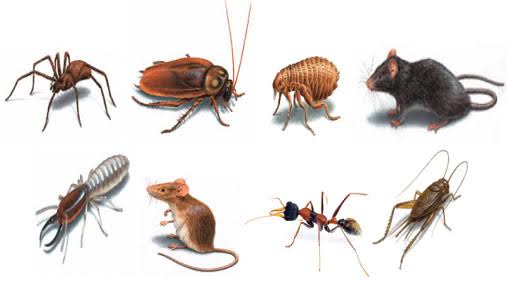 I highly recommend Envirotech. Billy showed up when scheduled, explained everything, and did a thorough job all around my house. I appreciate people that take pride in their work these days.
Eric B. – Broken Arrow, Oklahoma
Sometime between two and three years ago my house was attacked by the Great Ant Invasion. I found EnviroTech online, called them up and haven't had a problem since. Billy has been phenomenal. His product/technique has kept my half acre of house, pool and yard insect free since his first visit. He is prompt, efficient and patient with my schedule constraints. Love this business and highly recommend!
DeeDee – Broken Arrow, OK
As owners of rental properties it is important to have a professional exterminator in your contacts. We have been using EnviroTech for a couple of years now. Billy Howard is always professional, informative, and prompt. I will continue using him on all our properties and highly recommend him for yours.
Debbie C. – Broken Arrow BBB Testimonial
Billy Howard was extremely professional! We needed a last minute Termite Inspection to close on a refinance. I called him at 4 pm, he was at our house the next morning at 8:30 am and emailed us the clear certificate immediately, so we were able to close that afternoon. There are excellent reviews on the internet for this company, and I agree!
Gina C.
I have been very happy with their program and recommend their pest control services to anybody needing it. I have noticed a much improved situation with my rental properties. If your looking for an exterminator, they are an excellent choice. I have four homes located in Broken Arrow and Bixby that they do regular service on. I appreciate the professionalism and attention to detail. We had them treat one home we were selling for termites and that is how we first came to using them.
Brian – Bixby, OK